Websites SEO health Is good (Take Health Check Here) 
You have your keywords ready (Start Your Keyword Research Here)
Check search intent
search the term in google.

check if it is a blog that is listing #1 or a video, recipe, event, etc. – this shows what content type is set for this keyword – writing a blog will not help you rank.

ask the question "are the search terms aligned with your product? e.g. HR based app content should be recruitment-based. Something a job seeker would be searching for e.g. corporate cover letter template, interview tips, how to get a pay rise etc.
Check competition
Go to the top 3 results

What is their word count? What elements make up the page?


What are their headings?

What are their FAQs?

What is their CTA?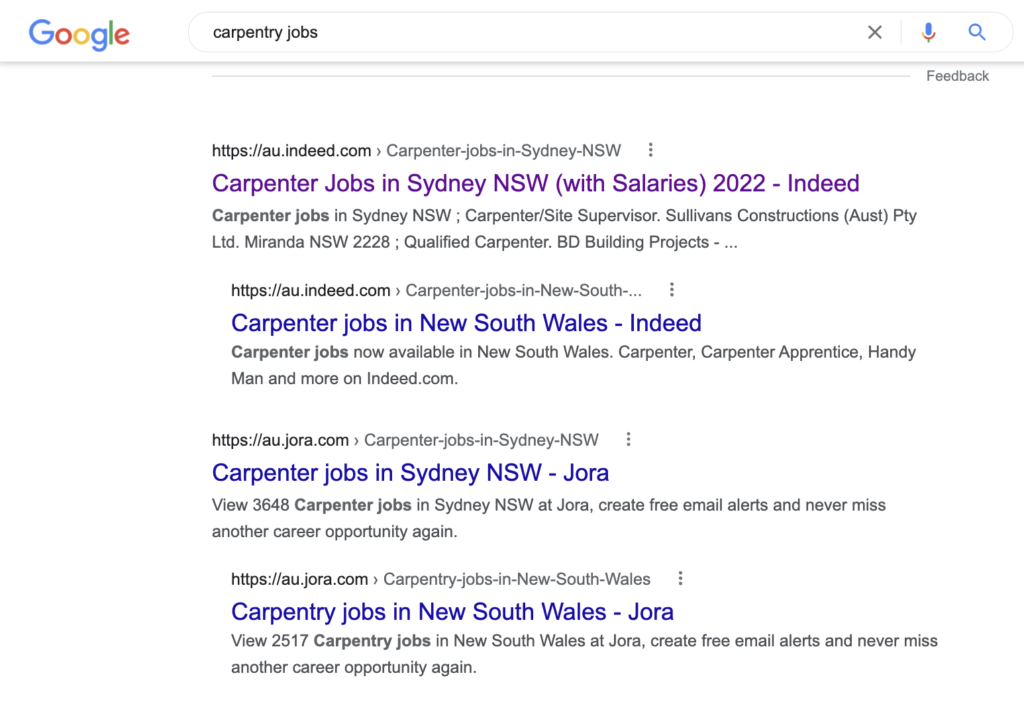 Check Googles People Always Ask Section
Copy the headings (KEEP THEM IDENTICAL)

Copy the answers –> Quilbot Spin process

People Always Ask Section = Your FAQ Section On Your Service Page or Your Inspiration For Your Next Blog Post.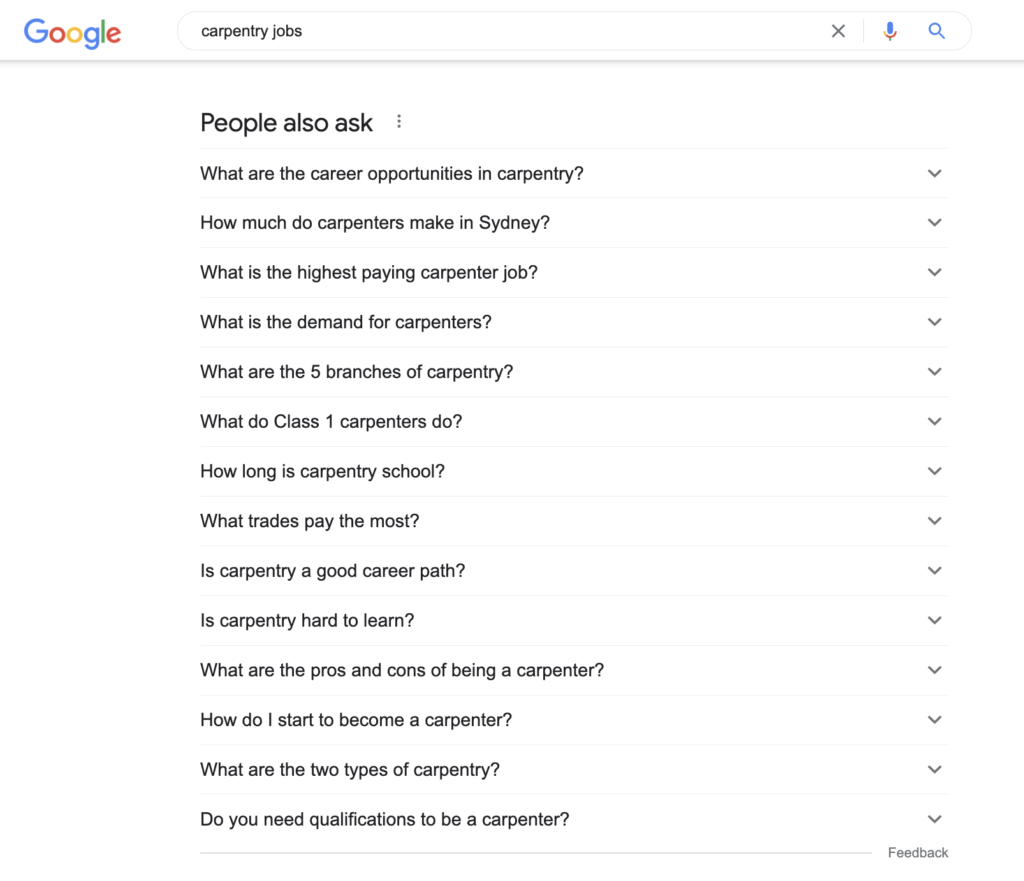 Content Spinning
Copy top 3 ranked competitions content.
Paste into https://quillbot.com/ – PARAPHRASE
Paste into Grammarly – CHECK PLAGERISM IS 0% + FINSESSE 


This is the bulk of your service page content. 
Technical Pass Criteria For Service Page
H1 must be the keyword

Keyword in the title tag

Keyword in the meta description

H2 must include the keyword

Section for other areas at the bottom

FAQs (from people also ask section)

Permalink must contain the keyword

Alt text of any images must contain the keyword

Content must be 1000 words or 200 more than top competitor result

0% duplicate (excluding headers and footers)

Include Job listings (schema for job listings

 https://schema.org/JobPosting

)

Job requests must be unique – cannot use on every page (if using them)